Tuesday, 27 September 2016

Case Study: Teaching languages through ilanguages and Talk for Writing
Louise St. John explains how Victoria Road Primary School is using

ilanguages

and its links to the Talk for Writing approach to enhance the students' ability to communicate in French and Spanish.
ilanguages
Monday, 19 September 2016

"Good learning starts with questions, not answers".
Guy Claxton
, Professor in Education and Director of CLIO Development University of Bristol.
Did you know?
* Teachers ask up to two questions every minute, up to 400 in a day, around 70,000 a year, or two to three million in the course of a career
* Questioning accounts for up to a third of all teaching time, second only to the time devoted to explanation
* Most questions are answered in less than a second. That's the average time teachers allow between posing a question and accepting an answer, throwing it to someone else, or answering it themselves
* Research has found, however, that increasing the wait time improves the number and quality of the responses - three seconds for a lower-order question and more than 10 seconds for a higher-order question
If you've been teaching for around 14-and-a-half years, you could be about to ask your one millionth question. Clearly, questioning is an integral part of the teaching process. But if you're going to be asking three million questions, it's probably worth making sure you ask the right ones in the right way.
Resources to support questioning:
Teaching English: Asking Questions

Good questioning techniques have long being regarded as a fundamental tool of effective teachers. Unfortunately, research shows that 93% of teacher questions are "lower order" knowledge-based questions focusing on recall of facts (Daines, 1986).
Nrich: Using Questioning to Stimulate Mathematical Thinking
Spelling, Punctuation and Grammar (SPAG) placemat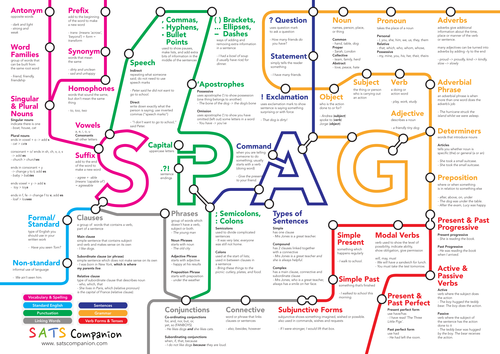 SATs Companion has designed a unique Spelling, Punctuation and Grammar (SPAG) placemat. This is in the form of a 'tube system' connecting all the main strands.
TES: Teaching Resources

Geoff Barton's Pick 'n' Mix blog (an offshoot of his main site, which can be found here) is a collection of links to articles on language and literacy – aimed mostly at teachers who teach the final years of students who study English language and literature.
Irresistible Ideas for Play-Based Learning
"no play, no learning – know play, know learning"
Explore Donna and Sherry's blog for inspirational activities based around play-based learning.
Play-Based Learning

Play is the way we learn now
This article discusses the importance of play in schools. Not only is play the way our young students learn and develop, but play has a place in student learning for the older students, too.


The Best Art Teacher Blogs & Websites:
Inspiration for High School Art Students
The Student Art Guide contains resources from great art teacher blogs and websites for senior school Art students (including those studying IGCSE and the IB.
Student Art Guide Website
Jigsaw Groups
What is Jigsaw learning?
Jigsaw is a cooperative learning strategy that enables each student of a "home" group to specialise in one aspect of a topic (for example, one group studies the habitats of rainforest animals, another group studies predators of rainforest animals). Students meet with members from other groups who are assigned the same aspect, and after mastering the material, return to the "home" group and teach the material to their group members. With this strategy, each student in the "home" group serves as a piece of the topic's puzzle and when they work together as a whole, they create the complete jigsaw puzzle.
Case study:The Learning Geek
Tuesday, 6 September 2016

Save the Date!
On the 13th September at 2pm GMT, there will be an extra special birthdaytastic Puffin Virtually Live: Roald Dahl Day show! Get your 'Roald Dahl 100' parties started with a GIANT whizz-pop and join thousands of schools who'll be tuning in to watch! Broadcast from The Cambridge Theatre, home of the Royal Shakespeare Company's production of Matilda the Musical, there are many tremendous surprises and birthday treats in store:
Roald Dahl resources:
Discovery Education:
Take a look at the new content for Roald Dahl's 100th anniversary
Roald Dahl Website
Roald Dahl Teaching Ideas
Roald Dahl Fans
TES: Roald Dahl Teaching Ideas
Twinkl: Roald Dahl resources
Roald Dahl Quotes
Dressing up tips:
Roald Dahl Website
The Guardian: How to dress up as a Roald Dahl character
Pinterest: Roald Dahl Costumes
The Problem with Giving Young Children Homework

How to teach... Statistics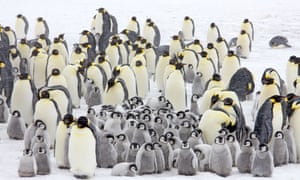 A message from Lewis Bronze MBE, Founder & Director of Content, Discovery Education

Welcome back to the new school year!

Have you seen the fresh new look we've given to Discovery Education Espresso?

We've spent a year visiting schools and listening to teachers about what you want and expect from Espresso. We've looked at how and when teachers plan, and how you find resources. Thanks to feedback from hundreds of teachers like you, we've made some significant improvements, with many more in store for the new school year.

After months of planning and designing, we're excited to start sharing them with you. A new dropdown MENU so you can find resources immediately and go straight to your Key Stage.

Brand new Key Stage HOME PAGES, a place for you to bookmark so you can go straight to the appropriate page for your class. You can see new material and content highlights instantly.

Plan exciting lessons around topical events with our new PLANNING AHEAD section. Fantastic new content to tie in with Roald Dahl's 100th anniversary is being launched next week.

Shortcuts to some of our essential go-to modules in the CORE CONTENT section on the home page, for your everyday use.

A greatly improved SEARCH – our online users have been enjoying it for several months, and now we are able to provide it to even more schools. You will find more relevant resources, more quickly and accurately.

Just for Foundation teachers, we've created index pages for each area of learning and development in Foundation to make resources more accessible.

We've modernised the look and feel in a fully responsive design – try viewing Espresso on your smartphone or tablet, and you'll see what we mean!
If you do not have a login, please contact Adrian Jarratt.
Class Quiz Games with Quizizz (an Alternative to Kahoot)
Just like Kahoot, the teacher (or student host) chooses a quiz to begin. A five- digit game code is provided. Players point their browsers to join.quizzizz.com and input the game code, along with their names. If players are using smartphones or tablets,
Kahoot is designed to show multiple choice questions on a large screen, and students respond by clicking buttons on their devices that correspond to the answers they want to choose.
Quizizz, however, takes a different approach. No projector is necessary because players see questions and answer options on their own screens. The question order is randomized for each student, so it's no easy for players to cheat. With Quizizz, players don't have to wait for the whole class to answer a question before they continue to the next one.
23 things your child's reception teacher wishes you'd do (and not do)