Tuesday, 26 April 2016

Read more on report writing:
Useful report writing advice and resources:
Monday, 18 April 2016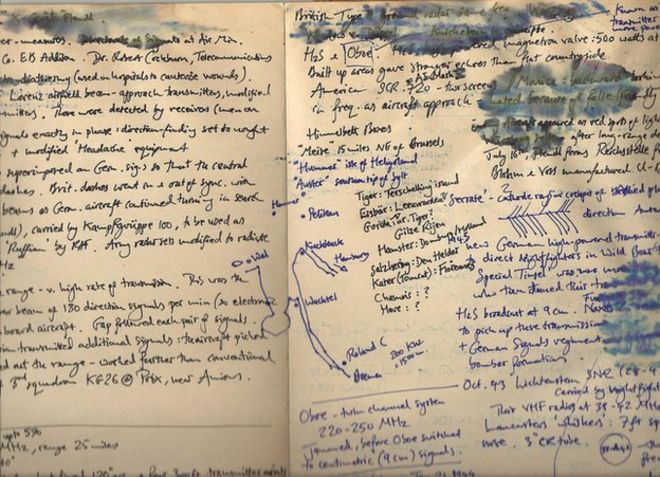 Jackie Morris's blog is amazing and contains so many interesting items, including her own incredible books and illustrations, as well as her World Book Day choices. Here, she shares a range of writers' notebooks, some of which are really messy, and others that are unbelievably beautiful drafts. For all teachers of writing, this is a great resource to share with students. These images show how writers work. For teachers who use the Talk for Writing strategies, these notebooks will resonate with you and your students!
There has been a lot of debate recently concerning Dweck's theories about Mindset. Here, the notion that we are living in the midst of a "praise addicted culture" and its consequences, are explored, and alternative solutions are suggested:
The difference between praise and feedback
This is a great resource for the Talk for Writing's Word of the Day, contextualising each word with a video to illustrate its use. The winners of this competition, runners-up and worthy mentions are all included, often with really engaging and funny results - see guffaw!
I am love with this site. For teachers of TOK, language, philosophy, art, science, music, sociology, history or psychology, this is an invaluable source of deep thinking for you and your students:
brainpickings
Keep Using Your Fingers in Maths!
Stanford University professor, Jo Boaler, describes
the neurological benefits of using fingers and how it can contribute to advanced thinking in higher mathematics; that stopping students from using their fingers can, in fact, limit their capabilities.
Using Fingers in Maths
Tuesday, 5 April 2016
Dylan Wiliam says that effective group work requires two ingredients: collaborative goals and individual accountability. If we have one without the other, then the group work will not be effective. Teachers are generally good at creating group work where the first condition is met but less good at ensuring accountability. Wiliam points out that selecting a student to report back to the class before the work is finished is a bad error. It means that only one group member is accountable and that everyone else can disengage or go off task. If, however, you don't say who will be reporting until after the task is completed, everybody is on their toes. Here he is in his own words:
These techniques provided different ways of organising group work and collaborative activities. They can be used during the main part of literacy and language lessons.
Group work
Storybird allows people to create books/stories using the amazing images of a variety of artists. The books look so professional. The images you work with are superb and it makes the whole process so motivating. Great for young learners writing in any language.
Storybird
Teacher Training video: Storybird
Osiris Educational has created a series of striking posters depicting the
Growth Mindsets
of
famous
and inspirational people.
According to Ofsted, up to an hour of learning every day is being lost to 'low-level disruption'. So how can you prevent it from affecting your classroom? International behaviour expert Dr Bill Rogers gets to the heart of how to get around such disruptions.
10 ways to deal with low-level disruption in the classroom
Whether it's passing notes or tapping a pen, low-level disruption is a challenge in many schools. Tracey Lawrence offers some strategies to help
Low-level disruptions can have a higher impact on the learning atmosphere than more extreme behaviour. Photograph: Alamy www.alamy.com
Tuesday 21 May 201307.00 BSTLast modified on Wednesday 21 May 201422.11 BST
Lately, the most effective professional development I have undertaken has been free and extremely valuable. It has taken place on Twitter, every Monday night during term from 8 to 8.30pm on the
#Behaviourchat
hashtag. Often, advice given during these sessions looks at violent pupils or more extreme behaviour; however, it can be the low-level disruptions that can have a high impact on the learning atmosphere within your classroom. We have all experienced low-level disruption in class; chair rocking, humming, pen tapping, note passing. Just disruptive enough to slow the pace of your lesson but not dramatic enough to draw it to a halt.
Adjust the volume

With loud classes, avoid raising your voice. It only increases the noise. Lowering your voice can be much more effective. If the volume of your voice is always high, it loses its effect and doesn't help to control the situation.
Move around

Your presence is extremely powerful. Don't stay stagnant at the front of your class. Move around and don't allow the children to become distracted. Talk to them about their task. Give them deadlines. For example say: "I'd love to see two more ideas by the time I come back as your ideas are really interesting." Then walk and visit another child/pair but make sure you come back.
Shut out negativity

Don't allow negativity to enter your classroom. If a child isn't ready to come in, stop them and provide a distraction. Allow the child to calm down so that they can enter in a calmer frame of mind.
Be prepared

This one is a basic one but doesn't always happen. Prepare your resources before you start teaching. It allows you to challenge the children's energy as much as you can. Rustling papers and setting out resources while children wait only encourages low-level disruptions and sets the mood for the lesson.
It's your classroom

Control your space. You are the decisive element in your classroom. Stand at the door as they enter. Talk, change moods. Say hello to the children regardless of whether you have their eye contact or not. Always say goodbye.
Keep calm

Have a calm outlook. If you can't leave the room but are getting annoyed, flick through your assessing pupil progress (APP) sheets or walk away from the situation to calm yourself down before returning.
Don't deviate from teaching

There is no need for an excessive response to low-level disruption. Don't interrupt your teaching to deal with it. It can be corrected by including the child's name into your explanation, a look or a signal of some sort.
Be positive

Deal with low-level disruptions by using positive language. "We sit in our chairs so that our handwriting is beautiful." It doesn't give the child the opportunity to opt out but also sets the expectation.
Share your expectations

Don't assume children understand what your version of acceptable is. Tapping, shouting, and throwing could be acceptable at home. A child needs to have reinforcement of your expectations.
Have a routine

Having a routine in your classroom can help. Children can be uneasy when they do not know what is going to happen in the day. Children need to feel secure in their classroom and with their activities. They like to know what is coming up in their day so if things are going to change give them warning that something different will be happening and explain what to expect.
All of these tips are not guaranteed to work. But having said that they are all tried and tested ideas from someone else's classroom. Try them, amend them, adapt them and make a comment to let us know of any other methods that have helped your with low level behaviours.
Tracey Lawrence is a primary school teacher and a specialist leader in education (SLE) with a focus on behaviour and attendance.